Le Val d'Ussel
THE WATER PARK
Our water park, renovated in 2018, is ideally located in the centre of the campsite, with a beautiful commanding view of the lakes, and is something you cannot afford to miss on your holiday! There's everything you need to have fun in the large covered heated pool.
.
A WATER PARK WITH SLIDES AND INDOOR POOL
With its twowater slides, covered and heated pool, expanded solarium, paddling pool and waterfall… our water park is calling all bathers!
Pure relaxation guaranteed in one of our heated pools. You'll love both the covered pool and the outdoor pool at Val d'Ussel, no matter the season or exterior temperature.
For the more adventurous, the Val d'Ussel campsite water park will get your pulse racing. Its two large water slides make it the perfect place for a few thrills and a good dose of laughter!
For parents, take advantage of our solarium to laze around, comfortably stretched out on a deckchair under the Dordogne sun.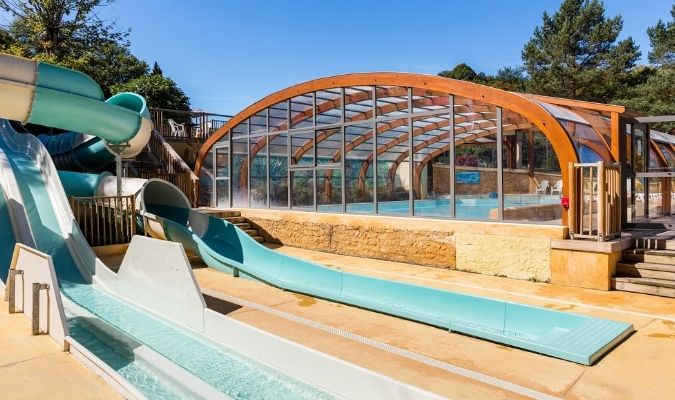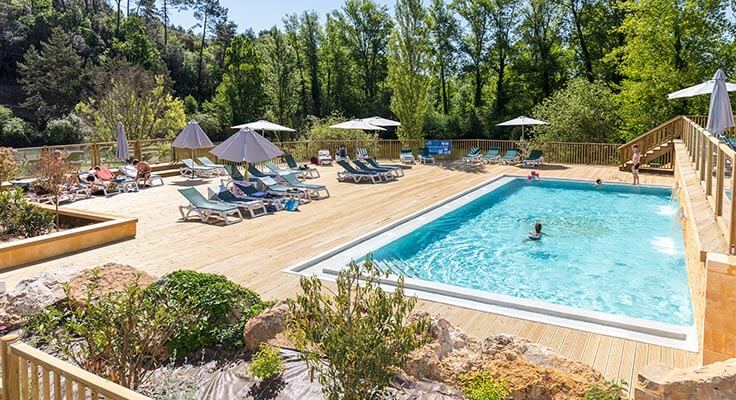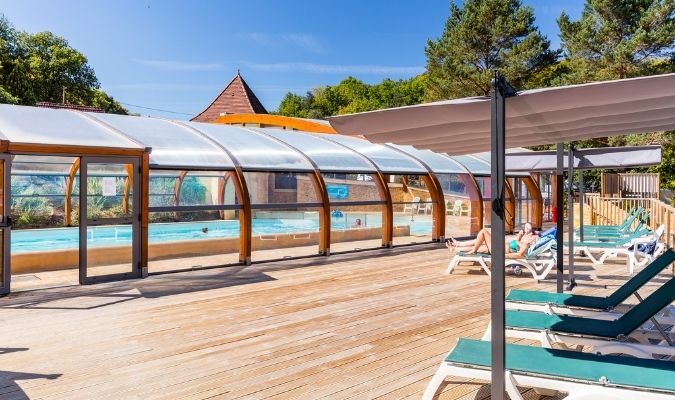 A PADDLING POOL FOR THE CHILDREN
The agenda for your holiday in Proissans is sure to fill your days with happiness… especially when it comes to games for the children! The waterfall and paddling pool will be perfect for introducing your little one to fun in the water. And all in complete safety!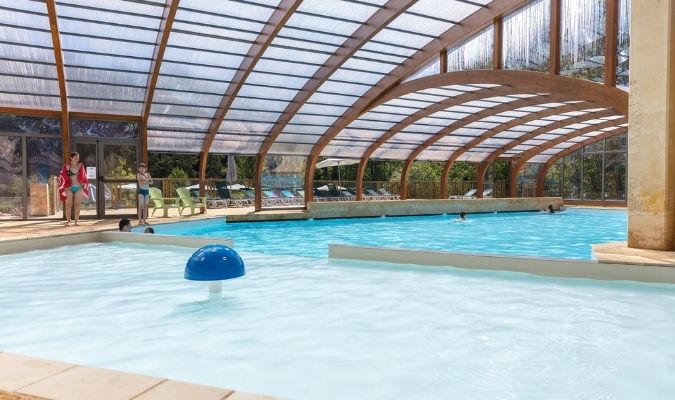 ENTERTAINMENT FOR THE WHOLE FAMILY
Aquafun, fitness, swimming classes, games, muscle awakenings… For fitness with relaxation during your holiday at the Val d'Ussel campsite!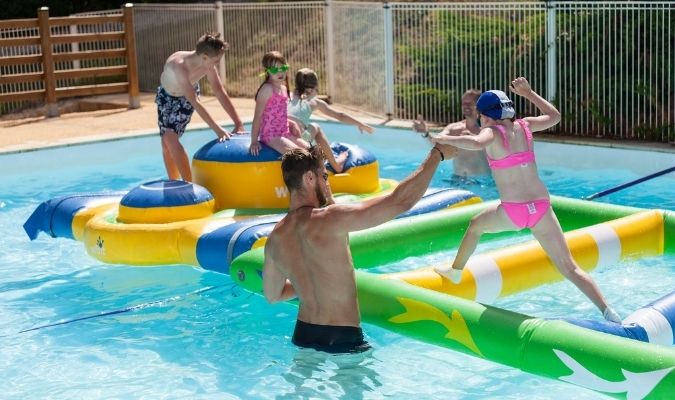 PRACTICAL INFORMATION
Water park opening hours:
Low Season 10am – 7pm
High season 10am – 8pm
Access to our water park is prohibited:
To minors not accompanied by an adult
To anyone without swimming attire that complies with the rules and regulations for access to the water park.
If the waterpark reaches maximum capacity, a sign will be posted at the entrance to the pool complex.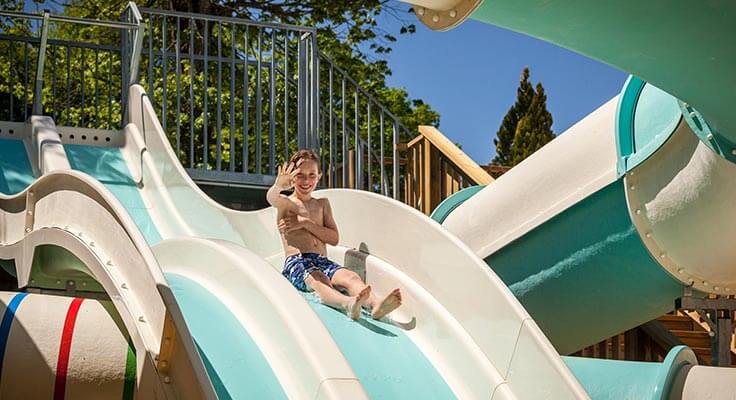 SEE THE ACTIVITIES AND ENTERTAINMENT ON ​​THE VAL D'USSEL CAMPSITE